Seminar "Features of the national cuisine": village Uryl, on 22-23 November 2015, 12 local entrepreneurs participated, 3 master-classes in village Poperechnaja, autunm 2014,
15 people took part 3 master-classes on traditional cuisine were organised by Boomerang in the Poperechnaja village in autunm 2014. Ideas for "culinary" programmes for tourists is in the process of further development.
Special seminar "Features of the national cuisine" was held in the village Uryl on 22-23 November 2015. It was organized for owners of guest houses, guest yurts and local cafes to enhance their knowledge and skills in preparing dishes of traditional Kazakh and Russian cuisine. Specialists from Agro-technical College of East Kazakhstan Region Zhanar Nurgaliyeva and Zhanna Akhmetova led training sessions explaining correct table manners, principles of catering and table setting, specifics for food for children, and types and methods of preparation of vegetarian dishes. Participants asked a lot of questions about cooking and catering taking into account national customs and traditions as well as respect for guest culinary habits and expectations.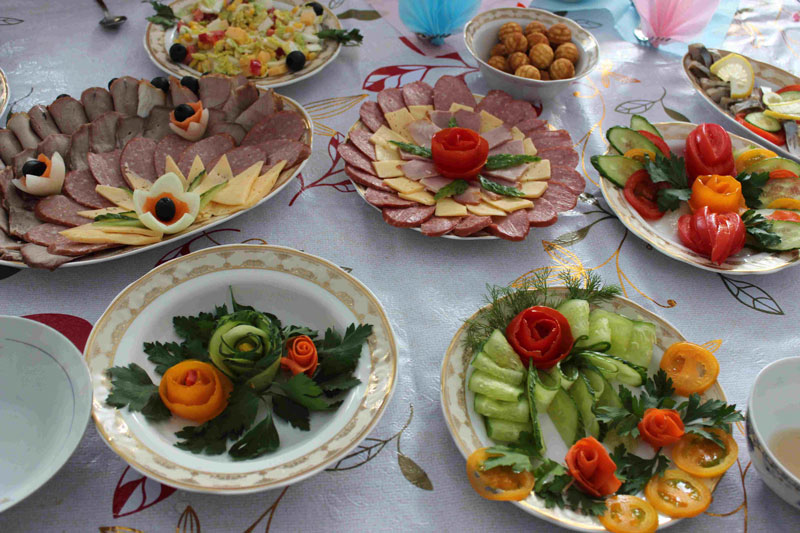 The seminar and master classes addressed issues relevant to local residents in connection with reception of guests who will attend the International Exhibition EXPO 2017 and who wish to visit Kazakh part of Altai. The proposal from the seminar organizers to carry out an info-tour in 2016 was discussed with the owners of guest houses and guest yurts. Such a tour would help promoting tour products developed under this project.